Center for Research and Technology Hellas (CERTH)/ Institute of Applied Biosciences (INAB) (LP)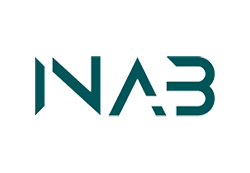 CERTH/INAB (LP) is the leading research institute in the CB area with expertise in innovation in the agrifood sector. The LP has strong collaboration and involvement in many SMEs of the area helping them to innovate, develop novel products and penetrate the market, increasing their visibility and their financial status. The LP has participated in numerous projects, both national and international and even directly with industries offering its expertise in Innovation in the agrifood sector; having been awarded by the Ministry of Agriculture and the President of Democracy of Greece for these actions. Thus, the LP will greatly contribute in SMEs support system by offering novel innovative and advanced knowledge on agribiotechnology and molecular tools, which can be applied in the SMEs to help entrepreneurs develop novel products. The LP has strong experience in research, managing projects, supporting the organization of mentoring events, and experience in B2B networking events. The LP participates in all the stages of Bu4Inno's implementation and is responsible for the overall management of the project. It is also the lead partner of Actions 1, 3 and 4, training/education, development of the social app, traceability, and the branding of products.
 Business Incubator - Gotse Delchev, Entrepreneurship Promotion Centre (PP2)

BI-GD (PP2) has significant experience and qualified staff in establishing and developing SMEs and entrepreneurs through providing smart support with high-quality comprehensive business services: information, advisory, consultancy & business planning, training and mentoring, access to funding, capacity building, knowledge transfer, and promotion of innovation. PP2 conducts surveys, develops curricula and entrepreneurial training material, develops entrepreneurial and business skills, delivers innovation services and mentoring, develops partnerships and networking with public authorities, business and educational institutions. Its Vocational Training Centre certified by NAVET delivers vocational training in entrepreneurship, marketing & management, agriculture, e-learning, and digital competence. PP2 participates in all the stages of the project and is responsible for Actions 1 and 2, for delivering information, advisory services, mentoring, funding opportunities for potential farmers and SMEs, as well as for training and supporting entrepreneurs and start-ups. PP2 will work in close cooperation with the two academic partners to strengthen the links among research, academia, and agribusiness, particularly on the Bulgarian side of the CB area.
University of Macedonia (UOM)/ Research Committee (RC)/ Department of Balkan, Slavic and Oriental studies (BSOS) (PP3)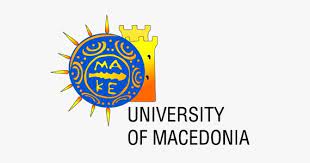 UOM/RC/BSOS (PP3), representing the Dpt. of Balkan Studies, enjoys a full complement of staff, both academic and administrative. The Dpt. focuses, amongst other disciplines, on the economies of the Balkan Regions, thus several Professors stem from the financial/ economic sector and are, therefore, relevant in contributing and participating in training activities etc. In addition, the Dept. will make use of its pre-doctoral and post-doctoral researchers, ensuring sufficient manpower to be engaged in all activities and in particular where additional research will be required, e.g., mapping etc. Lastly, the Dept. intends in engaging in the project's events its pre-graduate students, to ensure the wider possible project result dissemination. In addition, it will be engaged in the upgrade of the pre-incubator, to offer better services. Furthermore, the University is fully staffed by administration personnel with substantial experience in project implementation in general, and INTERREG projects (either bi-lateral or transnational). PP3 is mostly responsible for Action 2, for operating of the pre-incubator in Thessaloniki, and for becoming the info center for entrepreneurs and SMEs. PP3 will actively participate in all stages of project implementation, from the development stage to staffing, as well as for hosting a pre-incubator/info-hub, undertaking infrastructure works, albeit in small-scale. In other aspects, PP3 will be particularly active in training sessions etc. while providing expertise for the implementation of the soft activities.